Login
Register
Avatar Adventure 240x320 jar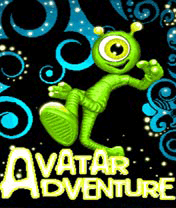 File Type:
jar
Upload Date:
Sat, 11 Sep 2021 (02:07)
Vendor:
Mobi2Fun
Name:
Avatar Adventure 240x320.jar
Uploader:
admin
Download count:
0
Size:
95.41 KB
Description:
The adventures of a funny creature. Collect all the items at the level to go to the next one. Many traps and enemies will not give you to complete the adventure peacefully. Help the Space Alien master over a dozen levels in this clever twist of an arcade classic.

Share This Page


HTML Code:


BB Code:




Home

Upload File

User List

About Admin

Order A Website