Login
Register
Prince of Persia Zero 240x320 jar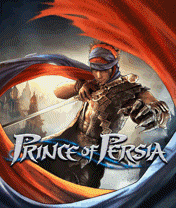 File Type:
jar
Upload Date:
Fri, 10 Sep 2021 (11:26)
Vendor:
Gameloft
Name:
Prince of Persia Zero 240x320.jar
Uploader:
admin
Download count:
1
Size:
865.71 KB
Description:
The Prince is back in a new kind of adventure where' cooperation with the mysterious Elika will let you perform actions never before seen on a mobile. Partnered with Elika, prepare for amazing acrobatics and fight gigantic monsters with a mix of magic and electrifying combat techniques! To save the world from a magical menace that has contaminated everything in its path, you must be ready for anything: ride a dragon, swing from precariously high ropes and fight a multitude of enemies in gigantic -environments full of traps and secrets to discover. Save the world from a menace with your partner, Elika! Fight monsters and ride dragons in this 3D platform adventure game on mobile!

Share This Page


HTML Code:


BB Code:




Home

Upload File

User List

About Admin

Order A Website