Login
Register
Prince of Persia Harem Adventures 176x208 jar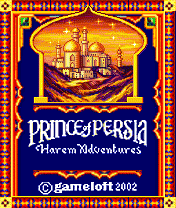 File Type:
jar
Upload Date:
Fri, 10 Sep 2021 (11:18)
Vendor:
Gameloft
Name:
Prince of Persia: Harem Adventures 176x208.jar
Uploader:
admin
Download count:
2
Size:
103.48 KB
Description:
The Sultan's wives have been kidnapped by the Vizier in order to carry out experiments on abstinence. The Sultan's real mad! He no longer knows how to express his desires. Two princesses prisoners – and only you can set them free and bring them back to life!

Share This Page


HTML Code:


BB Code:




Home

Upload File

User List

About Admin

Order A Website