Login
Register
Prince of Persia The Sands of Time 176x208 jar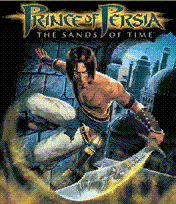 File Type:
jar
Upload Date:
Fri, 10 Sep 2021 (11:14)
Vendor:
Gameloft
Name:
Prince of Persia: The Sands of Time 176x208.jar
Uploader:
admin
Download count:
1
Size:
147.56 KB
Description:
The Prince accidentally unleashes the Sands of Time - a terrifying force that absorbs every living thing it touches, and turns them into horrifying Sand creatures. He now has to undo the catastrophe he created. His only companion is Farah a beautiful, mysterious young Indian princess. And he doesn't trust her. But she may turn out to be an invaluable ally after all...

Share This Page


HTML Code:


BB Code:




Home

Upload File

User List

About Admin

Order A Website